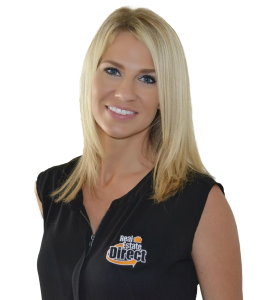 Entrusting your property or properties to someone else is a major decision. You should choose a property management firm not only for their reputation, but also for compatibility. Ask yourself what you expect from your property manager and read the factors below to learn about Real Estate Direct's property management services:
Experience
Real Estate Direct has been officially offering property management services to the public since 2007. Our managers have been trusted with property oversight for over twenty years in the Brevard County area exclusively.
What it means for you:
Your property manager is not only intimately familiar with state and federal laws regarding property management, but also with city and county restrictions and statutes which vary from jurisdiction to jurisdiction. An experienced manager will also know how to recognize a valuable and reliable tenant and conduct appropriate checks to ensure the safety of your investment. In addition, your property manager will be able to recognize what is necessary or unnecessary to improve your property to find the right tenant at the right price for you.
Your risk without it:
New managers or managers from out of town may make costly mistakes out of simple ignorance of the law in terms of tenant rental and eviction, maintenance, renovation, or code compliance. Inexperienced managers are often more likely to miss important steps in tenant vetting and leave your property vulnerable to damage or costly evictions.
Going Above and Beyond
If you are looking for a property manager, chances are you unable or are unwilling to manage the property yourself. So why hire a property manager who simply collects the rent? Real Estate Direct recognizes that you are looking for someone to take on the oversight of your property and we are ready and willing to do what it takes to help you rest assured that your property is well taken care of.
What it means for you:
You can trust that we are doing everything we can to ensure that your property and your financial interests are protected because we manage property as if your property was our own.
We will:
• Complete a comparative market analysis to appropriately price rent
• Advertise weekly to attract tenants
• Provide an upgraded and enhanced online rental listing
• Provide complimentary curb-appeal enhancement techniques to attract the best tenants
• Only utilize trusted licensed contractors for repairs and maintenance and most provide Real Estate Direct Property Management discounted services.
• Apply fair, but firm collection policies for tenants
• Handle billing, notices, and collections
• Have trusted and experienced real estate attorneys available to handle legal and court cases when necessary
• Maintain electronic bookkeeping and provide monthly statements
• Prepare annual statements for tax-returns
• Complete thorough move-in and move-out inspections
• Complete routine drive-by and interior inspections
• Respond rapidly to any and all situations
Whether it is taking the time to find a reliable tenant and keep them happy, maintaining or repairing the property, periodically inspecting the property, or handling legal matters, we are here to take care of it for you.
Your risk without it:
A great deal of managers out there may offer to manage property for you, some even at a cheaper price, but what do you get for their fee? Will they go above and beyond what is expected of them? Will they even do what you expect them to? Will they do more than simply renting it out? Will they charge you an arm and a leg for repairs or emergency repairs, for example? Do you prefer to conduct your own background checks, find and vet your own tenants? What about eviction procedures? Do you know the legal procedure? A manager who is not willing to go the full mile with you will leave you holding the bag and footing the bill for problems at your property. At that point, why even hire a manager?
Tenant Screening
Real Estate Direct employs thorough and consistent tenant screening to protect your interests. Your manager will have their own unique procedure for finding and vetting prospective tenants. Some property owners may prefer that their managers simply rent out to any prospective tenant with the money to put down, but not Real Estate Direct. We will only rent the property to tenants who have passed our thorough screening process and who meet our strict income and expense to rent ratios. We personally interview the prospective tenants.
What this means for you:
Your property will be rented to tenants who have been screened properly and thoroughly. Your risk of late rent, evictions, and preventable damage is significantly reduced which means that your overall profit margin annually has a greater chance of increasing.
Your risk without it:
Without proper tenant screening, your property manager may be renting to tenants with a series of prior evictions, who do not have sufficient or reliable income to make their lease payments, or to tenants with a criminal history, a history of damaging property or skipping out on rent. This may not only cost you time and money but can expose you to extraordinary and unnecessary liability.
Affordable Pricing
Our fees are based on the best possible prices for the best possible service we can provide.
Long-term rentals (More than 6 month leases):
• One half of the first month's rent
• 10% of the monthly rent amount for management while rented
• NO MANAGEMENT FEE for vacant property while managed
• NO MANAGEMENT FEE for the month when the placement fee is paid
Short-term rentals (6 months or less leases):
• One fourth of the first month's rent
• 10% per month for placement of a tenant for 6 months or less
• NO MANAGEMENT FEE for vacant property while managed
• NO MANAGEMENT FEE for the month when the placement fee is paid